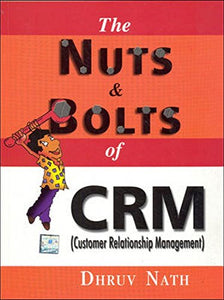 ISBN details
ISBN 10: 0070499640
ISBN 13: 9780070499645
Overview
Business today are increasingly looking towards CRM, to address the problem of identifying and managing their most profitable customers and serving them better. And in today s complex world of business, IT-based tools and technologies are at the heart of any CRM implementation. However, before implementing CRM technologies, several critical questions need to be answered. For instance:v How do Data Warehousing and Data Mining work? And how do we use them to improve relations with our customers? v How does Sales Force Automation work? And how do we successfully implement it? v How does a Call Centre work? And what are the issues we need to keep in mind when engaging a Call Centre? The Nuts and Bolts of CRM is a simple, fun, and easy-read book, which provides all the answers. And helps everyone involved in CRM implementation.
Other Details
Publisher: Mc Graw Hill India
Language: En
Edition: 1
Pages: 208
Date Published: 2005
Authors: Nath,d.