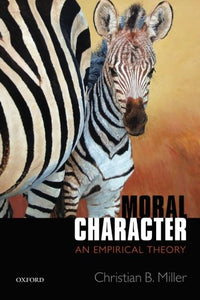 ISBN details
ISBN 10: 019874420x
ISBN 13: 9780198744207
Overview
Most of us are not virtuous people; but neither are we vicious. Instead, our characters are decidedly mixed, and much more complex than we might have thought. Christian Miller presents a new account of moral character based on Mixed Character Traits. He explores how most of us are less than virtuous people but also morally better than the vicious.
Other Details
Publisher: Oxford University Press
Language: En
Edition: Reprint
Pages: 368
Date Published: 2015
Authors: Miller, Christian B.