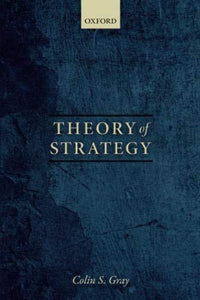 ISBN details
ISBN 10: 0198800673
ISBN 13: 9780198800675
Overview
This book provides a short and accessible introduction to the theory of strategy, examines the general theory of strategy in accordance with 23 key Principles and explains its nature, functions, and intended consequences. Theory of Strategy makes the radical argument that the familiar structure of strategy's general theory (political ends, strategic ways, military means - and assumptions) holds as sound for security at all times and in all places, of human necessity. Strategy is ever-varying in its character, but not in its nature, which is unchanging.
Other Details
Publisher: Oxford University Press
Language: En
Pages: 176
Date Published: 2018
Authors: Gray, Colin S.