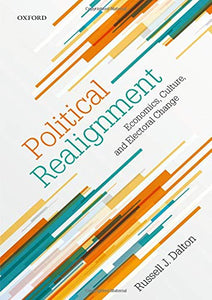 ISBN details
ISBN 10: 019883098x
ISBN 13: 9780198830986
Overview
The process of electoral change is accelerating in contemporary democracies, and this book explains why. The emergence of Green parties in the 1980s and recent far right parties, Brexit and Trump's 2016 victory are parts of this overall process. Political Realignment tracks the evolution of citizen and elite opinions on economic and cultural issues from the 1970s to the 2010s-and the impact of these changes on electoral politics and public policy. Citizen positions on these cleavages have realigned over time, producing a similar realignment in the structure of the party systems to represent these demands. Economic issues remain important, now joined by divisions on cultural issues as a backlash to modernization. Assembling an unprecedented time series of empirical evidence, this study explains the new forces of elector change in both Europe and the United States.
Other Details
Publisher: Oxford University Press
Language: En
Pages: 288
Date Published: 2018
Authors: Dalton, Russell J.