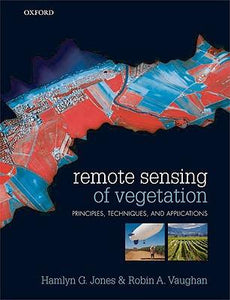 ISBN details
ISBN 10: 0199207798
ISBN 13: 9780199207794
Overview
An accessible yet rigorous introduction to remote sensing and its application to the study of vegetation for advanced undergraduate and graduate students. The underlying physical and mathematical principles of the techniques disucussed are explained in a way readily understood by those without a strong mathematical background.
Other Details
Publisher: Oxford Univ Pr
Format: Paperback
Edition: 1
Date Published: July 2010
Authors: Jones, Hamlyn G., Vaughan, Robin A.