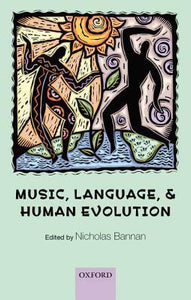 ISBN details
ISBN 10: 0199227349
ISBN 13: 9780199227341
Overview
This book examines the potential role of musicality in human evolution and its consequences for human culture. Drawing on a growing research in archaeology, anthropology, psychology, and musicology, it illustrates the inter-disciplinary necessity of accounting for the phenomenon of human music-making.
Other Details
Publisher: Oxford University Press
Language: Eng English
Format: print
Edition: 1
Dimensions: xii, 345 p. : ill., music ; 22 cm. + 1 videodisc (DVD : sd., col. ; 4 3/4 in.)
Date Published: 2012
Authors: Bannan, Nicholas.