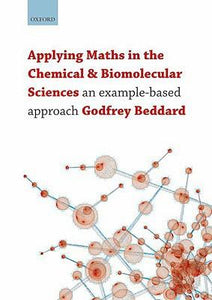 ISBN details
ISBN 10: 0199230919
ISBN 13: 9780199230914
Overview
Applying Maths in the Chemical and Biomolecular Sciences uses an extensive array of examples to demonstrate how mathematics is applied to probe and understand chemical and biological systems. It also embeds the use of software, showing how the application of maths and use of software now go hand-in-hand.
Other Details
Publisher: Oxford University Press, Oxford
Format: Paperback
Edition: 1
Date Published: 2008
Authors: Beddard, Godfrey, G. S.