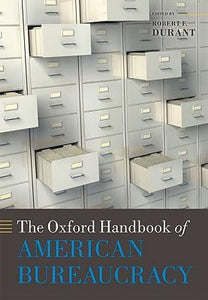 ISBN details
ISBN 10: 0199238952
ISBN 13: 9780199238958
Overview
With engaging new contributions from the major figures in the fields of public administration, public management, and public policy The Oxford Handbook of American Bureaucracy is a key point of reference for anyone working in American politics today.
Other Details
Publisher: Oxford University Press
Language: Eng English
Format: print
Edition: 1
Dimensions: xix, 864 p. ; 26 cm.
Date Published: 2010
Authors: Durant, Robert F.