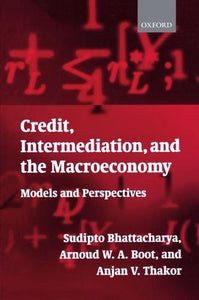 ISBN details
ISBN 10: 0199243069
ISBN 13: 9780199243068
Overview
Developments in theories of financial markets and institutions using the tools of the economics of uncertainty and contracts constitute a burgeoning field of research. This collection draws together highlights of the literature in this area.
Other Details
Publisher: Oxford University Press
Language: Eng
Edition: 1
Pages: 928
Date Published: 2004
Authors: Bhattacharya, Sudipto., Boot, Arnoud W. A. (willem Alexander), Thakor, Anjan V.