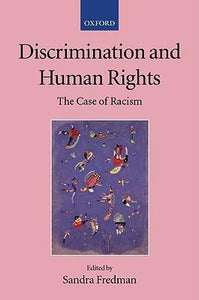 ISBN details
ISBN 10: 0199246033
ISBN 13: 9780199246038
Overview
This set of essays constitutes a key contribution to the debate about the role of human rights law in combating race discrimination. Including essays by a range of leading experts, the book explains the new race Directive adopted by the EU, and the role of international human rights law.
Other Details
Publisher: Oxford University Press
Language: Eng
Edition: 1
Pages: 344
Date Published: 2001
Authors: Fredman, Sandra.