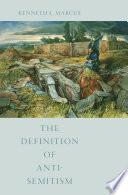 ISBN details
ISBN 10: 019937564X
ISBN 13: 9780199375646
Overview
This is the first book-length study to explore, in the context of the new anti-Semitism, the question that has become central to its field of scholarship: What is anti-Semitism? It explains how the failure to define anti-Semitism properly has exacerbated regulatory paralysis at a regulatory agency responsible for combating it. It explores the various ways in which anti-Semitism has been defined, demonstrates the weaknesses in prior efforts, develops a new definition of anti-Semitism, and explain the implications for efforts to combat this problem.
Other Details
Publisher: Oxford University Press,
Language: eng English
Format: print
Dimensions: xi, 278 pages ; 25 cm
Date Published: 2015,[2015]
Authors: Marcus, Kenneth L.