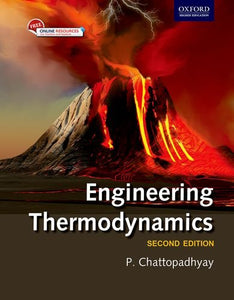 ISBN details
ISBN 10: 0199456151
ISBN 13: 9780199456154
Overview
Starting with the basic concepts, the book gradually discusses important topics such as entropy, thermodynamic availability, properties of steam, real and ideal gas, power cycles and chemical equilibrium in increasing order of complexity. A lucid exposition of the fundamental concepts of thermodynamics in the book along with numerous worked-out examples and well-labelled detailed illustrations are sure to instil in the beginners a holistic understanding of the subject.
Other Details
Publisher: Oxford Univ Pr
Language: En
Edition: 2
Pages: 916
Date Published: 2016
Authors: Chattopadhyay, P.