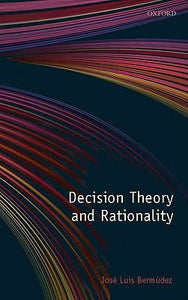 ISBN details
ISBN 10: 0199548021
ISBN 13: 9780199548026
Overview
Decision Theory and Rationality offers a challenging new interpretation of one of the key theoretical tools in the human and social sciences. This accessible book argues that, contrary to orthodoxy in politics, economics, and management science, we should not look to decision theory for a theory of rationality.
Other Details
Publisher: Oxford University Press
Language: Eng English
Format: print
Edition: 1
Dimensions: 189 p. : ill. ; 23 cm.
Date Published: 2009
Authors: Bermúdez, José Luis.