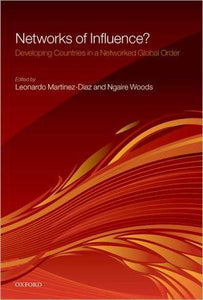 ISBN details
ISBN 10: 0199564426
ISBN 13: 9780199564422
Overview
Networks are thriving in global politics. Some bring policy-makers from different countries together to share problems and to forge possible solutions, free from rules of representation, decision-making, and transparency which constrain more formal international organizations. This book asks whether developing countries can benefit from such networks? Or are they safer to conduct their international relations in formal institutions? The answer varies. The key lies in how the network is structured and what it sets out to achieve. This book presents a fascinating account of how some networks have strengthened the position of developing country officials, both at home, and in their international negotiations. Equally, it points to conditions which make it perilous for developing countries to rely on networks.
Other Details
Publisher: Oxford University Press
Language: Eng English
Format: print
Edition: 1
Dimensions: xx, 274 p. : ill. ; 25 cm.
Pages: 256
Date Published: 2009
Authors: Martinez-diaz, Leonardo, Woods, Ngaire.