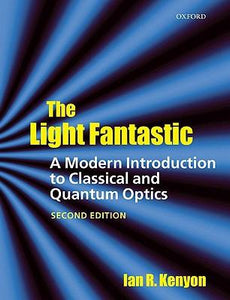 ISBN details
ISBN 10: 0199584605
ISBN 13: 9780199584604
Overview
A self-contained and comprehensive introduction to classical and quantum optics, designed to take students through a whole course. No comparable book covers both quantum and classical optics.
Other Details
Publisher: Oxford University Press
Language: Eng English
Format: print
Edition: 2
Dimensions: xxi, 710 p. : ill. ; 25 cm.
Date Published: 2011
Authors: Kenyon, I. R.