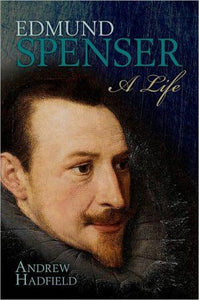 ISBN details
ISBN 10: 0199591024
ISBN 13: 9780199591022
Overview
Edmund Spenser (1554-99) was a strikingly innovative and experimental writer and, until the eighteenth century, was far more influential than Shakespeare in defining the course of English literature. His magisterial work,
The Faerie Queene
, is one of the most widely read English poems, but it should not overshadow the range and brilliance of his work in
The Shepheardes Calender, The Complaints
, and
The Amoretti and Epithalamion
.
In Edmund Spenser: A Life, Andrew Hadfield offers the first biography in sixty years of the most important non-dramatic poet of the English Renaissance. As Hadfield reminds us, Spenser is often painted as a morally flawed, self-interested sycophant; complicit in England's ruthless colonization of Ireland; in Karl Marx's words, "Elizabeth's arse-kissing poet"--a man on the make who aspired to be at court and who was prepared to exploit the Irish to get what he wanted. But Hadfield presents a more complex and subtle portrait of Spenser. How did a man who seemed destined to become a priest or a don become embroiled in politics? If he was intent on social climbing, why was he so astonishingly rude to the good and the great--Lord Burghley, the earl of Leicester, Sir Walter Raleigh, Elizabeth, and James VI? Why was he more at home with "the middling sort"--writers, publishers and printers, bureaucrats, soldiers, academics, secretaries, and clergymen--than with the mighty and the powerful? How did the appalling slaughter he witnessed in Ireland shape his imaginative powers? How did his marriage and family life influence his work? And what personal strains preceded his death at age 44?
In this impressive new biography, Andrew Hadfield sets Spenser in complicated and fractious times to present this key literary figure in a more balanced and positive light.
Other Details
Publisher: Oxford University Press
Language: Eng English
Format: print
Edition: 1
Dimensions: xxi, 624 p., [24] p. of plates : ill., maps ; 25 cm.
Pages: 656
Date Published: 2012
Authors: Andrew Hadfield