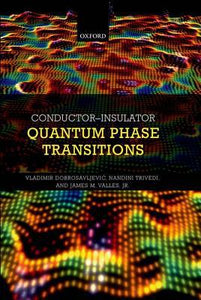 ISBN details
ISBN 10: 0199592594
ISBN 13: 9780199592593
Overview
When many particles come together how do they organize themselves? And what destroys this organization? Combining experiments and theory, this book describes intriguing quantum phases - metals, superconductors and insulators - and transitions between them. It captures the excitement and the controversies on topics at the forefront of research.
Other Details
Publisher: Oxford University Press
Language: En
Edition: 1
Pages: 672
Date Published: 2012
Authors: Dobrosavljevic, Vladimir, Trivedi, Nandini, Valles Jr., James M.