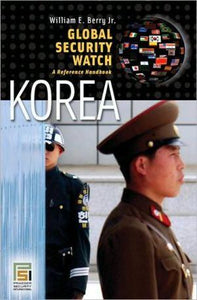 ISBN details
ISBN 10: 0275994848
ISBN 13: 9780275994846
Overview
Since the end of World War II, primarily through the actions of external powers, the Korean peninsula has been divided—with North and South Korea engaged in a competition for the heart and soul of the Korean nation and international legitimacy. President Bill Clinton called the peninsula one of the scariest places on earth and some experts have referred to it as one of the last vestiges of the Cold War.
Now, well into the first decade of the 21st century and many years after the end of the Cold War, President Clinton's observation remains accurate. In fact, the argument can be made that the Korean peninsula is even more dangerous than it was in 1993. How did this happen when, throughout most of its more than 2,000 year history, Korea was one of the most homogeneous countries among the world's nation states, with its people sharing a common language and ethnicity?
Berry compares the ways in which the two Koreas developed their respective political and economic systems over the past 50 years, as well as the competition between them. He examines the North Korean nuclear weapons program, analyzes the challenge to peace and stability it represents, and concludes with predictions of possible outcomes in this volatile area.
Other Details
Publisher: Praeger
Language: Eng English
Dimensions: 6.20 (w) x 9.30 (h) x 0.80 (d)
Pages: 192
Date Published: 2008
Authors: William E. Berry Jr.