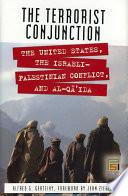 ISBN details
ISBN 10: 0275996433
ISBN 13: 9780275996437
Overview
A new, highly authoritative reference for all things related to Asian Christian hymnody, this tome examines the hymns of Sound the Bamboo in their historical, cultural, and spiritual contexts of 22 countries. Noted hymnologist I-to Loh has gathered and assembled his studies and experiences and that of many colleagues relating to the history and practice of hymnody in a part of the world that comprises many cultures and countries, not to mention spiritual influences. Few resources, especially ones accessible to Western readers, have delved into the Christian sacred music of Asia, and those that have tend to give only minimal examples, attempt to somehow combine all of Asia under a single umbrella, or examine only a few countries. This book, on the other hand, includes in-depth, all-encompassing information in addition to the usual background stories of texts and tunes of specific hymns in the related hymnal and biographies of their contributors.
Other Details
Publisher: Praeger Security International
Language: Eng English
Format: print
Dimensions: xix, 165 p. ; 25 cm.
Pages: 192
Date Published: 2007
Authors: Gerteiny, Alfred G.